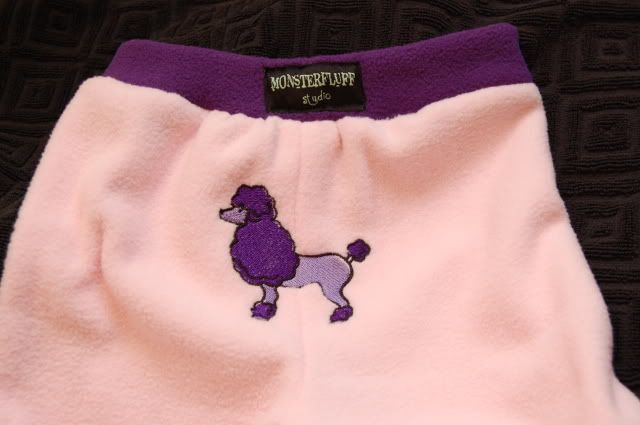 One of our customers wanted to get a pair of fleece longies for her 4 year old for christmas. We got her measurements (adapted the pattern for her size) and her little girl picked out what she wanted! Pink and purple of course! And with a little poodle right on the booty!
This little pup is getting wrapped up and put under the Christmas tree!
Stay tuned!..we're hoping to have our next stocking by Friday of this week!