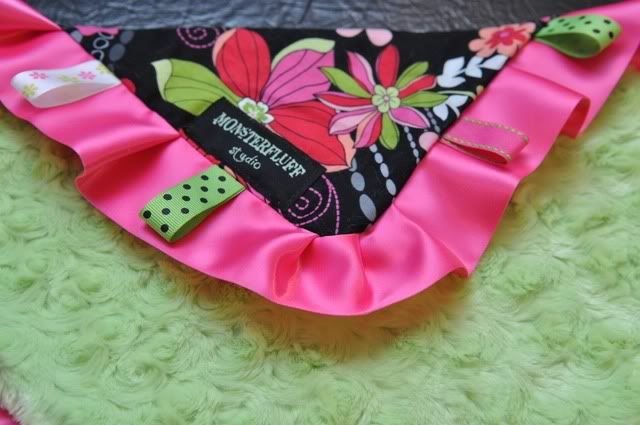 Hi Everyone! It's been awhile! I wanted to let our customers know that we're getting back into the swing of things! Our newest addition, Adam, was born on September 2nd and we're back to sewing! =o) We wanted to celebrate with our customers by hosting several FREE for Shipping Drawings! We'll also be stocking with new Monster Fluffies and Blankets at our Blanket Studio! Keep an eye on Monster Fluff Studio for new fleece, we'll be stocking there in a week or two. Thanks for sticking with us as we took a little bit of maternity leave!
GIVEAWAY!!!


Leave us a comment on this blog entry letting us know which In-stock Fluffie is your favorite! Leave an extra comment if you are a follower of our blog!
We'll host a drawing and the winner will receive a FREE for Shipping SURPRISE FLUFFIE!
(Please leave a way we can contact you on your comment!)
Giveaway entries close Oct. 23, 2010 @ 12PM.
Winner will be announced shortly thereafter!

Be sure to Check out Monster Fluff Blanket Studio and become a FAN on Facebook for our FFS drawings!