When we first started
Monster Fluff Studio
, we loved doing guessing game contests... you know like guess how many jellybeans are in the jar. For our Pirate theme stocking we held a "guess the goldfish" guessing game (I looked for the chocolate gold coins, but couldn't find any). =o(
We held it for everyone over at
Diaperswappers
, and Daizeemom guessed 165 right on the nose!
She won a custom Monster Fluff Soaker, for which she gave us free reign. For her large, boyish soaker here is what we did...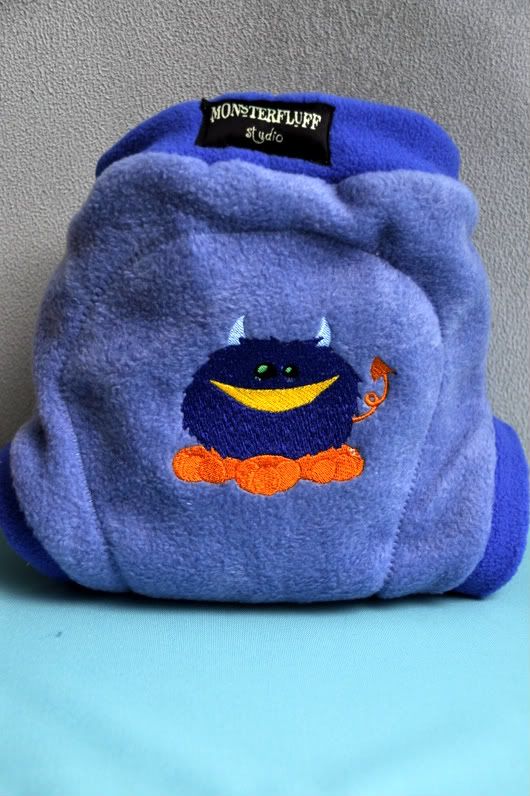 Keep an eye out, we're hoping to have another giveaway here on our blog soon. We'll also be updating for our next stocking!