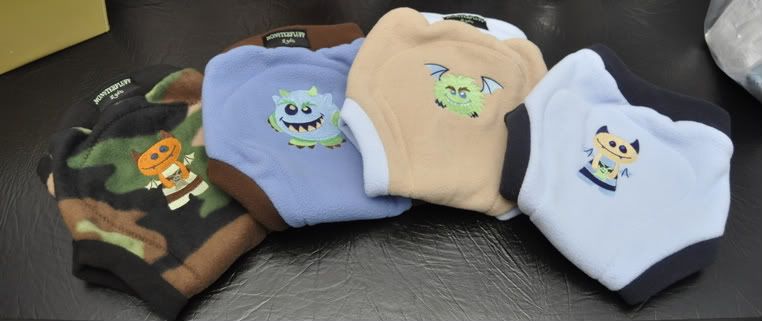 Jennifer scored a custom slot... which is part of what we have been working on the past few days! Here is only part of her order... the rest of it is coming along (including a super cute pair of halloween shorties!)

We're also working on a few plain Monster Fluffies, these will be for sale without embroidery and they'll start at $12+plus shipping. I can't say enough how great these feel!

We're hoping to stock with new fluff by thursday of next week! Stay tuned!